Consumerization Meet the Editors
SearchConsumerization.com has a team of editors dedicated to helping IT administrators deal with the challenges of consumerization, especially around mobile devices and cloud services. We bring you the latest news on these technologies and work with technical experts to deliver how-to tips and other helpful content. Here's who's behind the site: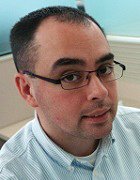 Colin SteeleAssociate Editorial Directorcsteele@techtarget.com
Colin directs editorial strategy for TechTarget's End User Computing Media Group, which includes SearchConsumerization.com, SearchVirtualDesktop.com, SearchEnterpriseDesktop.com and the Technology Guide family of sites. Before joining TechTarget in 2007, he was a newspaper reporter for The Eagle-Tribune in North Andover, Mass. Colin has previously written for the Gloucester Daily Times, Tri-Town Transcript and The Daily Orange at Syracuse University, where he received his bachelor's degree in newspaper journalism in 2002.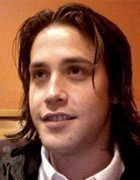 Carl SetterlundAssociate Site Editorcsetterlund@techtarget.com
Carl Setterlund is the associate site editor of SearchConsumerization.com, where he writes and edits content focused on enterprise mobility. Before joining TechTarget in 2014, he worked for eight years as a sports writer and desk assistant at the Worcester Telegram and Gazette. He has also been published in The Boston Globe, Boston Magazine, Boston.com and Soccer By Ives, and he has covered the New England Revolution of Major League Soccer since 2008. Carl graduated from Emerson College with a B.A. in journalism in 2014.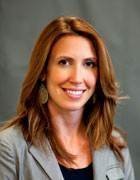 Bridget BotelhoSenior News Directorbbotelho@techtarget.com
Bridget Botelho has worked as a reporter for TechTarget since joining the company in 2007, covering a variety of data center technologies including server hardware, operating systems and desktop virtualization. Prior to joining TechTarget she worked as a reporter for both daily and weekly newspapers. She graduted from Northeastern University's School of Journalism in 2002.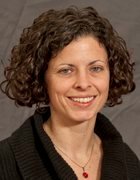 Christine Cignoli Content Development Strategist ccignoli@techtarget.com
Christine Cignoli is content development strategist for the End-User Computing and Data Center and Virtualization groups at TechTarget. She was formerly managing editor of Modern Infrastructure and Trends editor at Storage magazine, and she also covered enterprise applications and government IT. She has a master's degree in publishing and writing from Emerson College.