Apple OS X Mavericks
Apple OS X Mavericks is version 10.9 of the second-generation Macintosh computer operating system.
Looking for something else?
COMPANIES

PRODUCTS
Apple OS X Mavericks is version 10.9 of the OS X computer operating system.
A Comprehensive Roadmap to BYOD Governance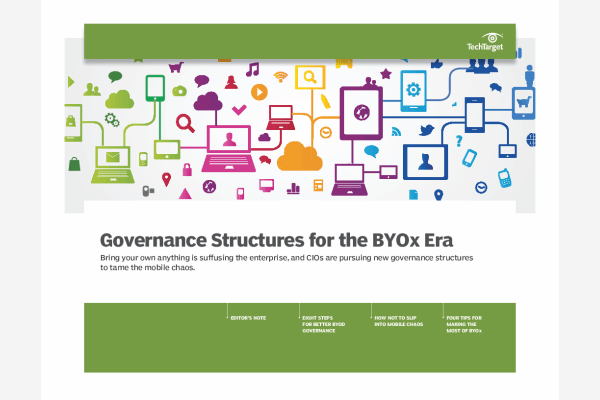 Establishing a long-term plan for maintaining control of IT and end-users is critical in today's evolving workplace. This comprehensive guide details the steps necessary for establishing and maintaining safe and effective mobile BYOD practices - from the procurement-stage through to policy and governance.
By submitting your personal information, you agree to receive emails regarding relevant products and special offers from TechTarget and its partners. You also agree that your personal information may be transferred and processed in the United States, and that you have read and agree to the Terms of Use and the Privacy Policy.

New features in OS X Mavericks include inactive memory compression, enhanced support for multiple displays and iCloud Keychain, a built-in password generation, storage and security application.
OS X Mavericks debuted at Apple's Worldwide Developer Conference in June 2013. Mavericks is named after a famous surfing location in Northern California.It is the first version of OS X that is not named after a type of cat; previous versions included Mountain Lion, Snow Leopard and Tiger. The first version of OS X, Cheetah, debuted in 2001, replacing the original Macintosh operating system, Mac OS.
Apple introduced the new OS X Maverick's at the World Wide Developer's Conference in 2013.
Continue Reading About Apple OS X Mavericks
Dig Deeper on Consumer technology in the enterprise