Open Multimedia Application Platform (OMAP)
Open Multimedia Application Platform (OMAP) is the name of Texas Instrument's application processor
Looking for something else?
TECHNOLOGIES
Open Multimedia Application Platform (OMAP) is the name of Texas Instrument's application processors. The processors, which are systems on a chip (SoC), function much like a central processing unit (CPU) to provide laptop-like functionality for smartphones or tablets.
IT Acronyms - A Quick Reference Guide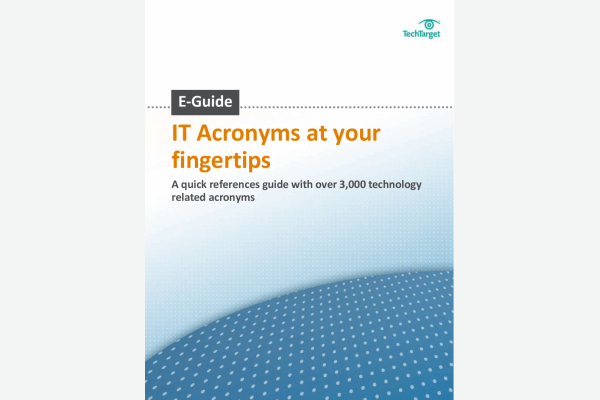 Download this free quick reference guide with over 3,000 IT acronyms; including a special section of the top 15 acronyms you need to know today.
By submitting your personal information, you agree to receive emails regarding relevant products and special offers from TechTarget and its partners. You also agree that your personal information may be transferred and processed in the United States, and that you have read and agree to the Terms of Use and the Privacy Policy.

Application processors integrate components of a computer system on a single chip. OMAP processors consist of a processor core and a group of Internet protocol (IP) modules. OMAP supports multimedia by providing hardware acceleration and interfacing with peripheral devices.
The OMAP family consists of three product groups classified by performance and intended application:
High-performance applications processors
Basic multimedia applications processors
Integrated modem and applications processors
Continue Reading About Open Multimedia Application Platform (OMAP)
Dig deeper on Mobile device applications and mobile application management